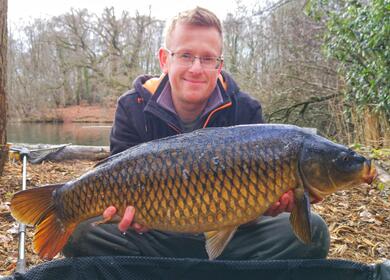 Ashley Bugden is a plumber and avid fisherman from Shobdon who's been lucky enough to fish Pearl Lake since his partner Emma came to work on park 4 years ago!
Pearl Lake is the largest natural lake in Herefordshire which was created by glaciers during the last Ice Age. The lake resides in an idyllic and peaceful location set in amongst some dense woodland, particularly on its western side.
It really is a proper Carp anglers paradise.