Summer Festival Open Weekend 6th - 7th July
5 Star caravan holiday park open weekend.
Come and see for yourself the joys of static caravan holiday home ownership in beautiful unspoilt Herefordshire.
See if a static caravan holiday home is just what you are looking for with this fantastic opportunity to visit our 5 Star holiday parks.
It's all about the park; get that right and the rest is easy. Stroll around the beautiful natural Pearl Lake or idle some time on the riverbank at Arrow Bank. Get a feel for the park, chat with like-minded people, have a coffee in the lounge or a glass of wine on the decking and start to paint the picture of your holiday heaven.
If the park feels right and you want to see what you can get for your money, then we have brand new holiday home models plus a fantastic range of pre-owned holiday homes that you can look at. (We even offer finance packages to make the whole process seamless and you can be enjoying your new holiday home and make the most of the summer).
Experience the festival and see it's just a part of the fabulous surroundings and things to see and do.
Explore the beautiful Border Counties of England and Wales - the glorious rural setting of North Herefordshire and the Welsh borders, with picturesque villages, historic castles, river valleys and ancient woodland... Enjoy the short drive between the parks all in one day or over the festival weekend.
If you are still undecided, then try a luxury self-catering holiday at Pearl Lake, Arrow Bank or Rockbridge, this gives you the opportunity to experience the park fully before you purchase.
---
VISIT US ON 6th & 7th JULY
and spend some time at the festival too
---
Visit the Shobdon Food & Flying Festival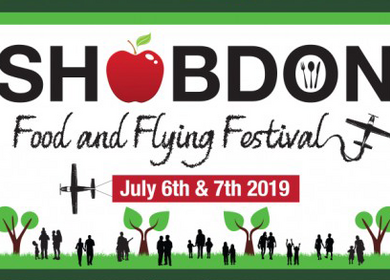 We are proud sponsors of the Shobdon Food and Flying Festival and it's on the same weekend of 6th & 7th July. This is a fantastic annual event and arguably the best Herefordshire festival on the calendar. Set in beautiful north Herefordshire surroundings at an historic WW2 airfield. The unique event combines the best local gastronomy, a host of aviation attractions, arts and crafts, demonstrations, live music and lots more. It means a visit to the festival is time the whole family can enjoy.
free shuttle bus to and from festival
Take the weight off your feet and take advantage of our free shuttle bus running from parks to showground to parks throughout the weekend.
Sample and buy from over seventy of the very best food and drink producers from Herefordshire and the surrounding counties including succulent local meats, breads and cheeses as well as ice-cream, confectionery, cakes and much, much more. Sample award-winning local ciders, wines and ales brewed within just a few miles of our showground and enjoy incredible flavours from around the world.
---
PITCH FEES INCLUDED
on selected new holiday home models
---
---
ASK OUR FRIENDLY TEAM
they will be on hand to answer any questions
---
Come and have a look around and see just how great your holidays can be