Rockbridge Park is OPEN*
*Subject to Government advice and guidelines
Season dates: March 1st to January 2nd
This could be the opportunity you have been waiting for to own your very own holiday lodge in the beautiful countryside of the Welsh borders.
This is no ordinary location, however. Rockbridge is a special place that calls you to it. That beckons and welcomes you in equal measure to a place that seems to stand outside of the rat race and the modern pace of life.
If you need anything then it is nearby - less than a mile to the market town of Presteigne, a pleasant country walk on a fine day - and Hereford, Leominster and Ludlow are just a short drive.
Rockbridge is a dog friendly park with great friendliness and spirit, but it is not the 'all singing, all dancing' fayre so often touted. It is the mature escape; the comfortable adventure; the spiritual top-up; the place for kin, connection, rest and rejuvenation.
This is a place where you can switch off, without the distractions, and find that you can control the pace of life and be a part of a greater holiday experience than you ever imagined.
If this sounds like a holiday to you then come and see us at Rockbridge Park.
---
Spacious, safe open spaces
---
Spacious Plots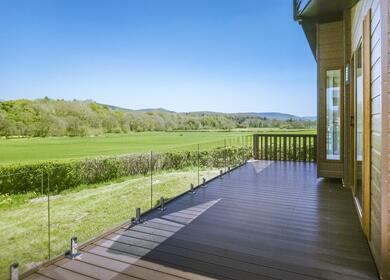 With far reaching views up and down the valley of the River Lugg and beyond to the Radnorshire Hills, the elevated plots at Rockbridge make the most of their spectacular setting.
Phase I of 'The Retreat' has just seven plots - spacious and generously spaced from its near neighbour and large enough for a double unit holiday lodge. While there are plots available, you can reserve your perfect plot and then you can choose the holiday lodge you want to have from our stock or we can order direct from the manufacturer if you have seen a unit elsewhere. We will take care of everything for you and hand the keys over when it's ready for you to take ownership.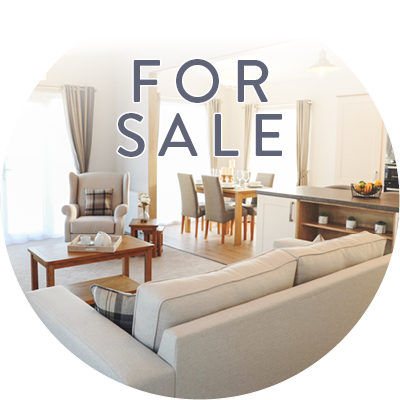 For Sale
New Lodge Plots
Luxury Holiday Lodges
Superb selection
Inspired designs
Choose your plot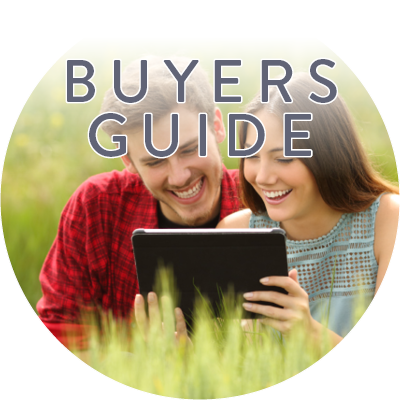 Buyers Guide
Where to start
What to look for
Know your budget
New or pre-owned
Simple steps
The Retreat has just 7 plots in Phase I, each with views to hill and valley. The Retreat is an exclusive holiday lodge and caravan holiday home development
We have new stock, available to view at all three of our holiday parks, that can be sited at Rockbridge Park on large premier plots with adjacent private parking and lawned area. Decking is optional, perfect for alfresco dining or if you have a dog.
The Retreat is the perfect addition to Rockbridge and you can select your dream lodge on your favourite plot to create your holiday home dream.
5 Star Quality
We take care of everything on park so you really can leave your worries behind you when you come to stay, giving you a quality of life you have only imagined. The Welsh market town of Presteigne is less than a mile away with its shops, country pubs and tea rooms to treat yourself.
WiFi access is via Camping Connect. You will have 30 minutes free and then charges will apply. Ask reception for more information.
The bubbling River Lugg runs alongside the park and can be fished, or just spend some hours whiling away the day. We are in the heart of the historic Marches, surrounded by rolling countryside offering long walks or gentle afternoon rambles.
We are a dog friendly holiday park and there is plenty of space to exercise your dogs.
We want to contribute to the beauty of our superb natural surroundings and we are proud of our 'David Bellamy Awards' for conservation and wildlife preservation.